Parent/Teacher Association (PTA)
Minutes of PTA AGM meeting on 31st March
We are happy to say that the PTA AGM meeting was very positive and a new Chair, Treasurer and Secretary have been appointed. We warmly welcome Mrs Daddar (mum of pupil in Year 2) as Chair. Please see the minutes of the meeting below.
Minutes of meeting held on 31st March 2022
New PTA AGM PTA meeting
New PTA AGM mtg on 31 March 2022
Items from PTA annual general meeting, February 2022
PTA minutes of meeting 4th February 2022 (English)
PTA - Contact Review 2020-2022
PTA - Spending Review 2020-2022
PTA Selborne Primary School PTA constitution 2020 (English)
PTA Selborne Primary School PTA constitution 2020 (Polish)PTA Selborne Primary School PTA constitution 2020 (Arabic)
Selborne's PTA Needs You!
If you have a child at Selborne Primary School, you are technically already a member of the PTA (Parent & Teachers Association). The PTA function to help the children get the most out of their time at school by funding 'extras' that don't usually get funded from the school budget, such as wet play equipment.
But the PTA need you to get these 'extras' planned, organised and run. By getting involved you will get to meet more people from the school community and even make new friends. Your children will also be proud of your involvement, which can be as little as an idea for our PTA suggestion box, helping out on a stall or even becoming a committee member: You can do as little or as much as you like.
Contact the PTA Chair by leaving a message in the PTA suggestion box located in the school reception area.
Join the PTA!
QR codes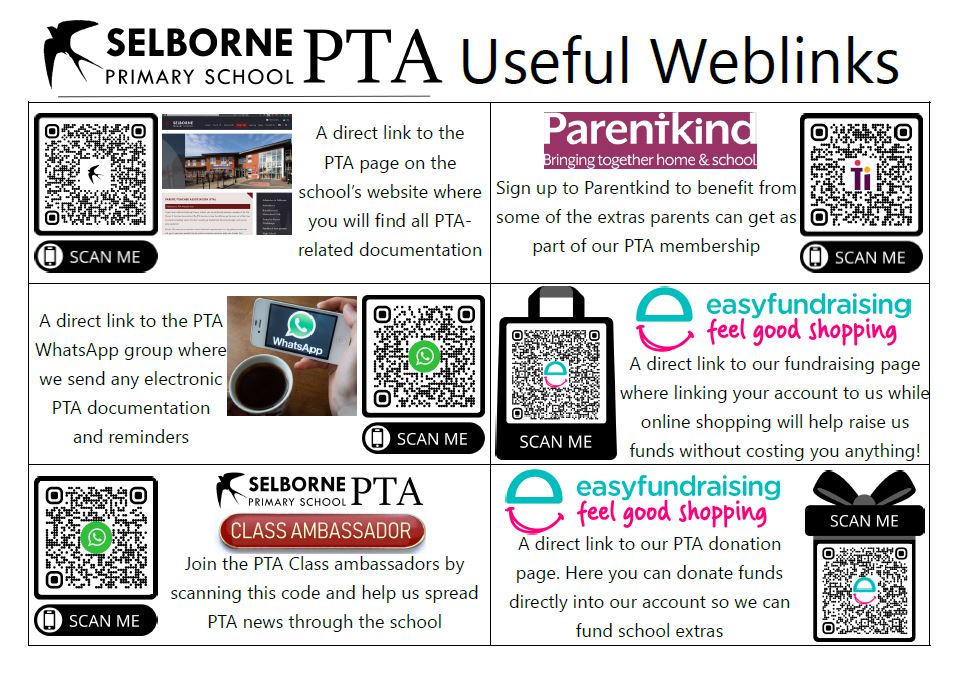 PTA class ambassadors
Letter to parents/carers - January 2022
Letter to parents/carers - January 2022
Letter to parents/carers - October 2021
Letter to parents/carers - October 2021
PTA team info - September 2021
Letter to parents/carers - September 2021
Letter to parents/carers - September 2021
Welcome to Selborne PTA Questionnaire - September 2021
Summer activity packs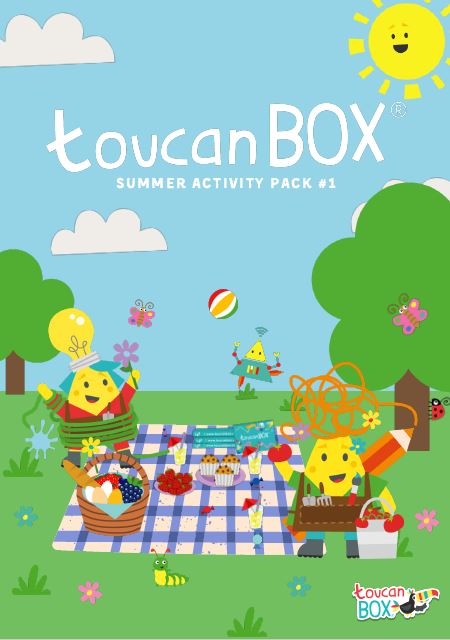 PTA Constitution 2020-2021
PTA WhatsApp Rules